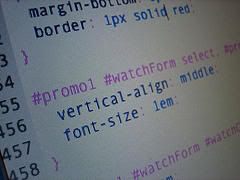 (this post is not funny.)
"Pissed & Petty" is growing up, folks.
I started this blog as a way to kill time from 9-5 and it has since turned into, well, a bonified monster. As such, I decided that I am going to start taking serious steps to kick this website up to the next level.
I finally bought the domain "PissedAndPetty.com". I'm still figuring out what I'm going to do with it exactly, but it's a start. I finished completing the switchover from Blogger to Blogger Beta. This was possibly a total waste of time because I'm considering switching blog servers again, so I haven't really designated my newly owned domain to anything in particular yet.
I've started studying HTML and CSS coding.
I got in a little over my head with the coding and I lost my whole blog for about two hours today. I nearly had a fucking heart attack. I've run into several seemingly insurmountable problems while messing with my code before, but this time I thought I'd really done it. I thought that my whole blog had dissapeared forever. No shit. If that had happened, I don't know if I would have rebuilt the blog at all. It seemed like too much work, what with several thousand-word-plus posts and the picture links and god knows what else (none of which is backed up anywhere). It would have truly broken my heart/spirit.
One of the worst things about the situation is that the visual aspects of my site(aka, what makes it cool) were designed by someone else. I'm not fluent in HTML or CSS. I'm not even semi-litarate. A very kind individual had taken the time to design my site for me and I somehow managed to screw the whole thing up.
Ugh.
After hours of frustration, somehow, I managed to recover almost all of my writings and get the visual components back into place... almost. My margins and header are still screwed up and I have no fucking clue how to get my "latest posts" field back to the way it was. There are about six thousand other things wrong too but it feels great to know that
all
is not lost... literally.
Bear with me guys and girls. I love you all and the site will be bigger and better than ever before you know it!